congratulations graduation class of 2024!
Project Graduation is a non-profit organization that provides an all-night party for the senior class of Montgomery High with the goal of keeping graduates safe and off the roads on graduation night. It is a drug-free and alcohol-free event and gives graduates one last chance to socialize together as a class.
Food by local restaurants, Starbuck's, Entertainment, Caricaturist, Chair Massage, Beauty Salon, Fortune Teller, Temporary Tattoos, Balloon Artist, Magician, Photo Booth, Carnival, giant inflatables, Flip Books, Casino, Game Room, Exotic Animals, a DJ and our most popular, the Hypnotist and SO much more coming for 2024!
zero fatalities in 35 years!
We want ALL 2024 Graduates to come home safely, in 2023 Montgomery High School proudly celebrated our 35th year of NO fatalities. Let's keep it going and keep our graduates SAFE!

Project Grad is a HUGE event. It requires 100's of volunteers and approximately $25,000 in donations and fundraising. It is made possible because our entire Monty community comes together with families from every grade helping. We do not need you to do a lot, but we need a lot of people to do a little! We highly encourage you to start when you have a Freshman! It is one of the most rewarding volunteer experiences knowing you help save lives.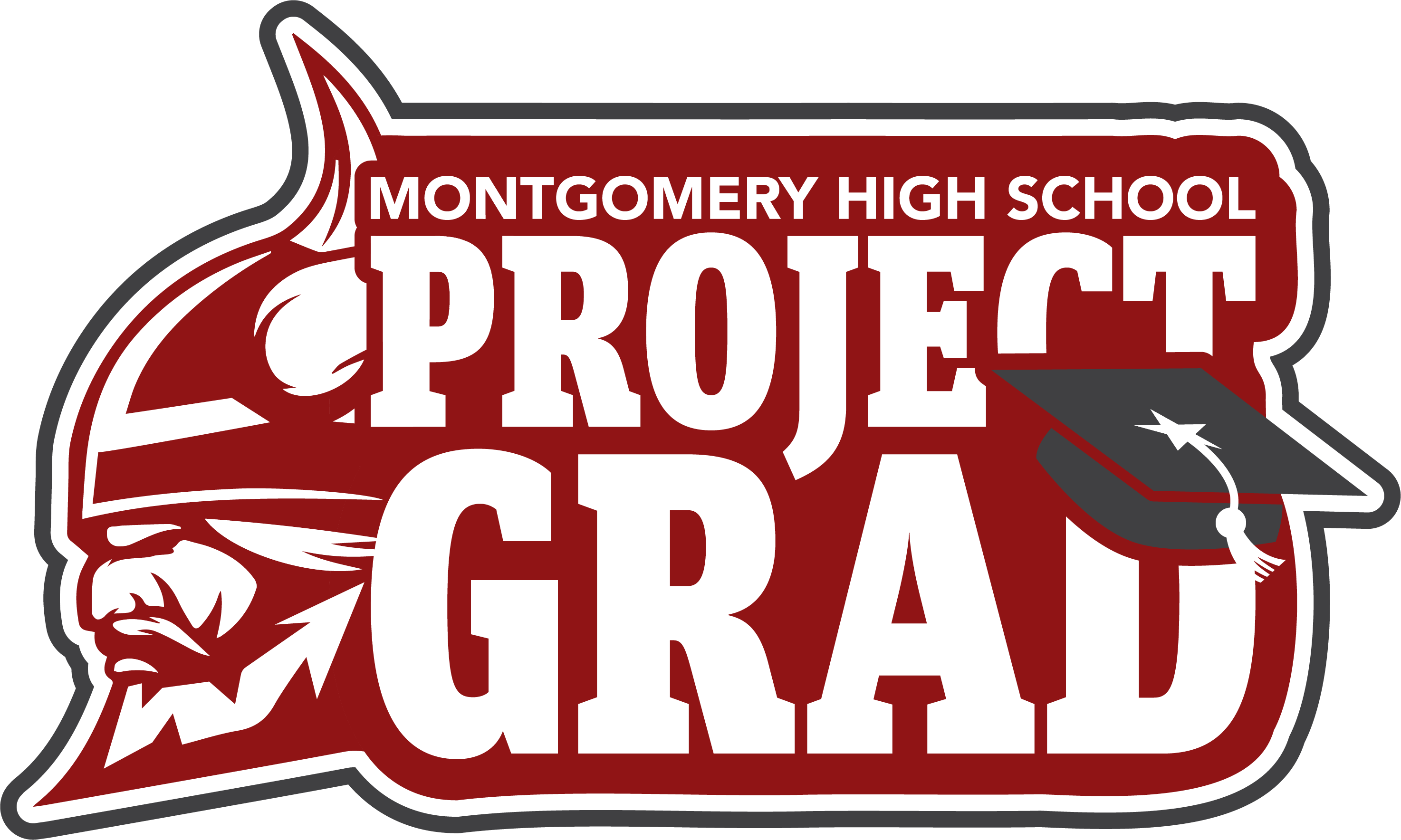 No time to volunteer? We have the perfect job for you
Help Us Keep ALL Grads Safe!
We hold many fundraising events over the year. There are small and large opportunities for everyone to get involved! Our board is passionate about keeping our grads safe. Our fundraising events keep Project Grad Going!

How Did Project Graduation Start?
Project Graduation started after tragic teenage deaths and injuries from April to June of 1979 in the Oxford Hills area of Maine. Most of which were attributed to driving under the influence.
The residents of the Oxford Hills wanted to find a way to prevent these tragedies and created Project Graduation. It offered graduates a fun place to celebrate all night long under adult supervision and with no alcohol or drugs. The first Project Grad was held on June 14th, 1980 and there were no drug or alcohol related fatalities or arrests that year
Project Grad is OPEN to ALL Graduating Seniors from Montgomery High School. It is A spectacular safe and sober all night supervised grad party